LGA-La Guardia Airport Transportation can be hired to pick up executive clients or special guests and transport them to their destination.
PRO Car and Limo proudly serves LGA-La Guardia Airport with professional, affordable airport transportation to and from Monmouth and Ocean Counties.  Our professional Chauffeurs are intimately familiar
with all of the terminals and gates in the airport.  They also know all the traffic patterns in the area and can avoid accidents, rush hour traffic, and road construction when necessary.  When it comes to LGA-La Guardia airport car service providers in Ocean and Monmouth Counties, your choice is clear…..GO with the PROS!
La Guardia Airport has a long and storied history. The airport site was first occupied by the Gala Amusement Park, a popular destination owned by the Steinway family. In 1929, the park was transformed into a 105-acre private flying field and first named Glenn H. Curtiss Airport after aviation pioneer Glenn H. Curtiss, and then re-named North Beach Airport.
In 1937, New York City took over the airport and enlarged the grounds with the purchase of adjoining land and by filling in 357 acres of waterfront along the east side. In 1939, it re-opened with a new name, New York Municipal Airport-LaGuardia Field. The airport was leased to the Port Authority in 1947.
Today, LGA-La Guardia Airport is one of the busiest in the nation, handling more than 23 million passengers in 2008.
Plan you LGA-La Guardia Airport trip ahead with Pro Car and Limo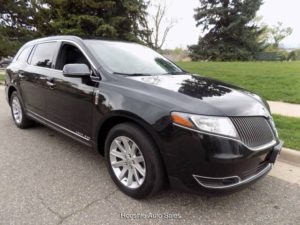 Our friendly professional staff is available 24 hours a day to answer your call and we will go to any length to take care of your needs. Last minute reservations are always welcome. We are a company founded with one mission in mind. Satisfy 100% of our customers 100% of the time. In fact we GUARANTEE on time pick-up every time.  That's why we are the 2017 recipient of the Asbury Park Press Readers Choice Award.
Relax and Leave the driving to the professionals
We employ only licensed, experienced, professional Chauffeurs along with the latest technology to ensure timely communication, on time pick ups, safe travel, and on time arrivals for all of our guests. Our fleet consists of clean, comfortable luxury Sedans, SUVs, Limos, and Party Buses. Sit back and relax when you GO with the PROS!
Professional Limo Service Guarantee:
Courteous and on time pickup
No matter which vehicle you choose, it will have cold soft drinks on hand when you land.
We know the fastest, most reliable routes to get you where you need to go.
Every Passenger gets the V.I.P. Treatment
Thank you for considering PRO Car and Limo for your Ocean County and Monmouth County transportation needs.
LGA-La Guardia Airport and PRO Car and Limo!