Nothing can be as fun as going on a concert trip with your friends. And to add to the fun, you could even hire a limousine. However, if safety is not ensured, it can turn into a disaster. While riding in style to the concert seems like a dream come true, it's essential that you ensure safety. To ensure a safe, secure, and comfortable journey to your destination, make sure you proactively follow the following safety tips.
1. Confirm that your driver is licensed
It's best to get assurance from your limo sporting event limo service that your driver is licensed. This ensures that the driver has the capability to transport passengers, a clean criminal and driving record, a medical report confirming a clean bill of health, and completed a defensive driving course.
2. Wear seat belts
One of the reasons for so many casualties during the Schoharie crash of October 2018 was that the people sitting in the back were not wearing seat belts. Make sure you and all your guests are wearing seat belts before the vehicle sets in motion. Studies have shown that wearing seat belts reduces crash related deaths and injuries by 50%.
3. Keep the noise down
Even though a limo is meant for partying, do not forget that it is still a car traveling at high speeds. Understand your driver's needs to remain focused on the road and keep the noise down, lest it should become a disturbance for the driver.
4. Check federal records
Visit safer.fmcsa.dot.gov, which is the U.S. Department of Transportation's Federal Motor Carrier Safety Administration's (FMCSA) searchable Safety and Fitness Electronic Records system, to check for all information regarding the company's operating status, number of vehicles and drivers, and inspection record.
5. Locate safety equipment
Before the car starts, ask the driver to give you all information regarding where all the safety equipment is located. He will tell you where the first aid kits, fire extinguishers, and hammers are placed to escape the vehicle in emergencies.
Pro tip: It's always a good idea to check for reviews of the sporting event transportation in NJ. Also look for references. This might help gain faith in the company you are planning to hire.
If you're looking for a reliable limo sporting event limo service in NJ, reach out to PRO Car and Limo. We ensure that your ride is safe and take measures to make it the most memorable ride. We know the fastest, most reliable routes to get you where you need to go. Go concert sporting with the PROS!
Don't you enjoy sitting in a comfortable luxury car, with all the little gizmos inside pampering you to no end, while the chauffeur drives us around town? What's more, there is a certain sense of pride you get from getting out of a luxury limousine wearing your best clothes. While the built-in bar and the seats made of leather are the most attractive features of a Limo, they aren't the only benefits that you'll get should you choose to hire one.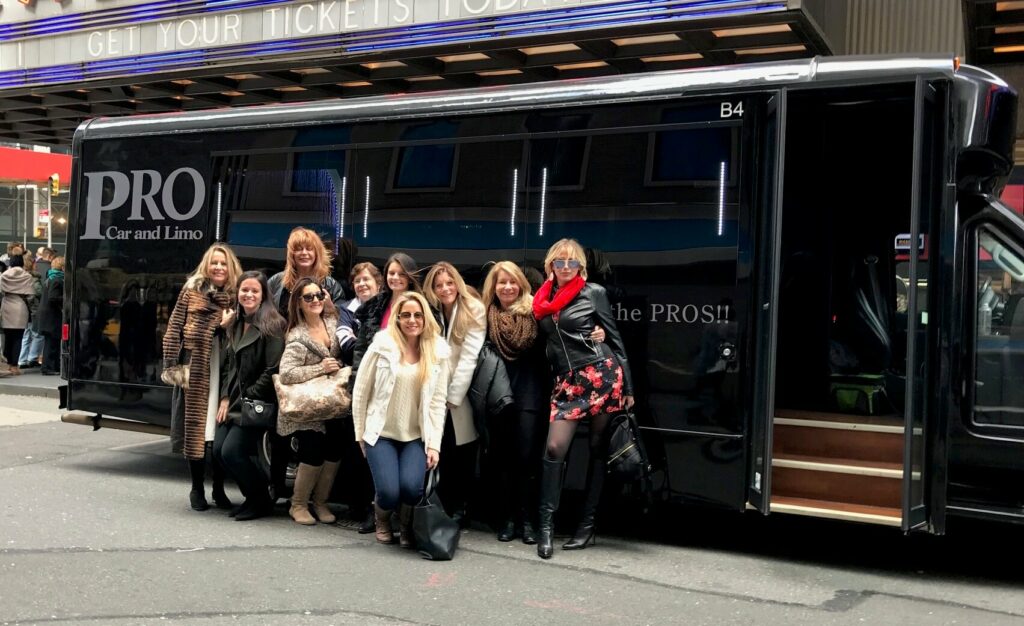 The best thing about hiring a Limousine in Broadway, New Jersey is the safety that comes along with it. These luxury cars are regarded as the safest vehicles to travel in, given that you have your seatbelts on. What's more? Limousine services are incredibly reliable! You can expect the car to arrive exactly on the time mentioned when booking it. No worries about getting late for your event! Also, when you travel in a luxury car to visit a business client, you automatically tend to leave an everlasting first impression. Could it get any better? Well, yes! Considering all these perks might give you a feeling that hiring a Limousine service would cost you an arm and a leg. However, that really isn't the case. Most rentals cost as less as only a couple of hundred dollars. Surprised? See for yourself!
At PRO Car and Limo L.L.C., we make it utterly easy for you to commute in the most comfortable manner possible. Whether it's your bachelorette, your wedding reception, or even a simple business meeting, we will cater to all your needs! We are the proud back to back winners of the 2017 and NOW the 2018 Asbury Park Press Readers Choice Award as the Best of the Best in Ocean and Monmouth Counties. So send us your info and we'll give you a quote!
Get in touch with us for luxurious limousine services in Broadway, NJ today!
Planning a bachelorette party? Looking for entertainment options that can make your night memorable? In case, you found the perfect place to celebrate, here's what you can do to take the fun factor to the next level. By opting for party limo rental, you can enjoy a lot and make the most of your ride to the desired destination, and that too without worrying about the routes to take or traffic issues. Isn't it great?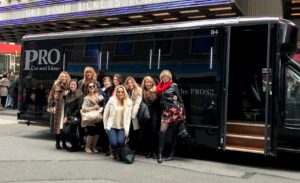 When it comes to contacting one of the most reliable names in the field, we, at PRO Car and Limo LLC, are first and last in the list of clients. Offering safe, comfortable airport car service, transportation to cruise pier, apart from a Limousine or Party Bus for clients looking forward to making their travel enjoyable with their friends or loved ones, we are a celebrated company with a team of professional chauffeurs. What makes our chauffeurs dependable is the fact they are well aware of the best and most convenient routes to all the local stadiums, arenas, concert venues, and other party destinations. So, if you think you, along with your group of friends can create memories even while on your way to the party destination, know that you have come to the right place!
Professional party limo rental service by PRO Car and Limo LLC promises:
Courteous and on time pick up
Vehicles stocked full of snacks, soft drinks, and ice
The fastest, most reliable routes
V.I.P. treatment
Want to uncover more about PRO Car and Limo LLC? For the most affordable party limo hire in NJ, explore the site without wasting even a second!
Airport Transportation Service-Ocean and Monmouth County
PRO Car and Limo offers the best local airport transportation service and airport limo service at the Shore. We know the fastest, most reliable routes to get you where you need to go.  We know how to avoid rush hour traffic when possible and our Chauffeurs are accustomed to driving in all weather conditions.  PRO Car and Limo is based in the heart of the Jersey Shore and services all major airports and cruise piers. 

So if your journey is taking you through Newark Liberty International Airport, Trenton Mercer Airport, LaGuardia Airport, JFK Airport, Atlantic City Airport, or the Philadelphia International Airport our promise is to provide you with safe and dependable transportation. We understand that you depend on our reliability.
PRO Car and Limos friendly professional staff understand our goal of 100% customer satisfaction.  From our courteous Reservation Specialists to our Professional Licensed Chauffeurs you will be treated like family.  Our fleet consists of safe, reliable luxury Sedans, SUVs, Vans, Limos and Sprinters.  You will will always be offered a cold refreshment and a snack for your trip.  Most importantly we are the ONLY company who GUARANTEES on time pick up every time.  If you are looking for Airport Transportation Service PRO Car and Limo is the obvious choice.
GO with the PROS!
Airport Transportation Service between the Jersey Shore and ALL area airports – EWR, JFK, LGA, PHL, ACY, TTN