Your professional Chauffeur will contact you via text the day of your incoming flight.  You should contact your chauffeur once you have landed and discuss pick-up door/area/zone which will make it easier for him/her to find you.  Once you have your bags you will proceed outside per your Chauffeur's instructions.
How do I know I can feel comfortable with my driver?
Rest assured, unlike some companies, everyone of our Chauffeurs are licensed by the state, have passed both state and federal background checks, and are subject to random drug screenings.  We do not take shortcuts with your safety.  We recommend before ever getting in a car with a stranger, you don't take anything for granted.  Always ask your driver for their Chauffeurs License.  If they can not produce one it is ILLEGAL for them to provide you with transportation.  God forbid there is an accident, and someone is hurt the first thing the companies insurance company will ask for is the chauffeur license of the driver.
How much should I tip my driver?
Your bill includes a "standard gratuity" of 20%.  Of course, if your Chauffeur provides exceptional customer service, you are welcome to reward him/her with an additional "TIP".  Our Chauffeurs take their jobs seriously and are always grateful when a customer shows appreciation.
I'm not familiar with my arrival airport; can my driver meet me inside the terminal at baggage claim?
Yes, of course.  If you are not a frequent traveler, or are just not familiar with our local, crazy airports, your Chauffeur will be happy greet you in baggage claim or your customs area and help you with your bags all the way to your car.  There is an additional $20 fee for this service for the additional time and to cover parking in the short term parking lot. Please put a note in your reservation in the comment section or let your reservation specialist know when you call.  The $20 dollar fee can be collected in cash by your driver or billed separately to your credit card but IS NOT INCLUDED in your total price.
Are last minute reservations possible?  Is there an extra charge?
Yes, we handle last minute reservations all the time.  Our staff is available 24 hours a day to take your call.  As for an extra charge, that depends.  Typically there would be an extra charge for any reservation within a six hour window.  Consideration must be given for travel.  In other words if you call at noon and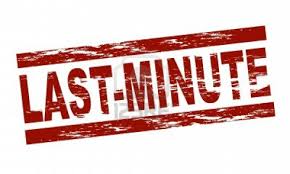 are flying into Newark Airport at 6:00 pm we would need to dispatch car by 5:00 from Ocean County to be to the airport on time and there would be an additional charge.  If however we happen to be dropping another passenger off in Newark around the same time on a previously scheduled reservation we would waive the additional cost and have your Chauffeur wait for your arrival.  Our goal is not to charge our customers extra money but to allow our drivers the courtesy of some scheduled down time.  We understand situations arise and our Chauffeurs are happy to help when possible but need to be compensated accordingly.
Do you offer child seats and is there an additional charge?
We do have BOOSTER seats for children from 30 to 100 lbs.  There is a $10.00 charge for this.  Please put a note in your reservation in the comment section and be aware that the $10 dollar fee can be collected in cash by your driver or billed separately to your credit card but IS NOT INCLUDED in your total price.  We DO NOT have infant seats available.  Our clients who are traveling with infants typically take their seats with them and are welcome to use them at no charge.  The client is responsible for installing the seat at pick-up.
I paid for and was expecting a Sedan to pick me up.  When my ride arrived it was an SUV.  Why is this?  Will I be charged extra?

Sometimes due to vehicle availability and driver scheduling it is more practical or even necessary for us to send an UPGRADED vehicle.  There is never an additional charge for this however we do reserve the right to upgrade your vehicle without notice.
How far in advance do I have to make my reservation?
For Airport Transportation in most cases, we recommend you make your reservation at least a week in advance. In some cases, we are able to take reservations just hours in advance, but for best vehicle selection and availability we recommend reserving your trip as soon as possible.  Most of our clients book their car when they book their flights.  For Limousines and Party Buses we recommend you try to book at least 30 days in advance.  More time should be given for Special Occasions such as Proms and Weddings during busy seasons.  The number of cars for these events we and other companies have is limited and do run out.  It is not uncommon for people who delay to have to go well outside the area to secure a vehicle on these busy days and they wind up paying substantial additional fees.
Will I be billed for my waiting time?
Our customers are privileged to free waiting time for airport transfers on inbound flights. Your chauffeur will be following your flight through our computer system.  Unlike most companies we do not charge for waiting time at the airport.  For ALL OTHER POINT TO POINT PICK-UPS, it is the customers responsibility to be ready to be in the car at the time they have booked for pick-up.  We do allow a 10 minute grace period as we understand last minute things come up.  Beyond the 10 minutes there will be a charge of $5.00 per 5 minutes in 5 minute increments.  Your car and driver will arrive in plenty of time for an on-time pick-up.  Any wait time charges go to our drivers as compensation for their time.  As we GUARANTEE on time pick-ups at your door we expect our customers to be ready to be picked up at the time they booked for pick-up.  Our drivers are sometimes on very tight schedules and waiting could put them behind all day.  Of course on hourly rentals, the car is yours from the time you reserve it from so wait time does not apply.
What is your cancellation policy?
Airport Transfers: There is no cancellation fee if the cancellation is made at least 24 hours in advance. Late cancellations will result in a full charge to your account with the exceptions listed below under "Extraordinary Circumstances"  You can not cancel your reservation on short notice for any other reason such as missed flight or last minute change of plans.  You should call us, however, immediately if you can't make your pick-up.  If your driver has not left for the airport yet and is available we will work with our valued clients when possible.  Hourly/Limo/Motorcoach:  Hourly rentals/Limos/Motorcoaches require a 50% non-refundable payment at time of reservation.  The balance will be charged 14 days prior to the service date.  Once this charge has been made all monies are non-refundable.
Please understand that it is not the intention of PRO Car and Limo to be paid for services not performed however when we reserve a car/driver for you it becomes very difficult to re-reserve a vehicle on short notice.
What if I am unable to arrive due to "extraordinary circumstances"?
All reservations will be charged at full rate with the following exceptions:
1. Your flight is canceled.  You Chauffeur will be tracking your flight.  If it is cancelled before he/she has to leave for the airport to meet you, call us immediately with your new flight information, and we will email you a new confirmation if there is time.  As long as you reschedule with us you will only pay for your actual pick-up.
2. If you miss your flight or have last minute changes:  As long as you contact us before your driver leaves for the airport and you reschedule your pick-up with us, you will only be charged for the actual pick-up assuming we have a car and driver available.  If we can not arrange a pick-up for you, you will be charged at full rate for the last minute cancellation.
What is your billing procedure and credit card processing?
For normal Point to Point service your credit card will be billed on the day before service, (Monday service will be billed on Saturday as office is closed on Sunday)  if you have elected to pay by credit card. If you have elected to pay cash you will pay your Chauffeur when he/she ARRIVES for pick-up. However, we do require a valid credit card to complete your reservation. Credit cards are validated before vehicle is dispatched for cash transactions.  For any Point to Point service with Limousine/Stretch SUV/Party Bus and for Hourly Rentals a 50% non-refundable deposit is due at time of reservation with the balance due 14 days prior to service.  Pre-payments can be arranged for relatives or friends of the traveler.
What is your holiday schedule?
We are available 365 days a year.  There is however a $40 additional DRIVER GRATUITY  on Easter, Thanksgiving, Christmas Eve (after 12 noon), Christmas Day, New Years Eve and New Years Day.
What type of vehicles can I be expecting?
Our fleet consists of Cadillac XTS Sedans, Lincoln MKXs, Lincoln MKTs, Chevy Suburbans, Cadillac Escalades, Black or White Stretch Limos, Stretch SUVs, Sprinter Limo's and Party Buses. .
What is your information privacy policy?
No information about you is collected when you visit our website. If you want to make a reservation, pay with credit card, set up an account, or just create a profile, we will need some information ( name, address , telephone number , credit card information , etc.).  All information you provide will be held in strict confidence and will not be available to anybody else.
What information do I need to make a reservation?
Home phone number
Cell phone number
Passenger Count and Luggage Count
Flight number (both ways)
Hotel name and address (if any)
Credit card information (credit card number, expiration date, and billing zip code)
When is my reservation confirmed?
Your reservation will be confirmed when we have a verified credit card on file.  You will automatically receive a confirmation Email.
What is your lost and found policy?
We are not responsible for any baggage, personal items, or anything else left behind by passengers in the vehicle . However, please contact us if you have lost an item and we will return it to you if we have found it.
Is there any fee or surcharge for early or late pick up?
There is a $10 surcharge for pick-ups between the hours of 12AM (midnight) and 5AM. 
This fee will be automatically calculated by our reservation system based on the times you select.
What is an additional cleaning charge?
We want all of our customers to have a great time when they are with us.  However occasionally, typically when alcohol is involved, people get a little crazy.  Our cars are cleaned and vacuumed after every trip.  When cleaning and vacuuming rises to the next level ie..shampooing spills and stains from carpets or seats, disinfecting, cleaning food and food scraps from in/under/on seats, removing seats/parts of interior to properly clean, there will be an additional charge.  Any equipment or parts broken or missing will also be the customers responsibility.  There will ALWAYS be a charge for Vomiting inside or on the outside of any vehicle.  By agreeing to our terms and conditions and making your reservation you are agreeing to allow us to bill the card on file for any fees incurred.
When does my time start?
We do not start "counting" the time on hourly rentals until we arrive at the doorstep of your first location at the time that you have scheduled.  Some limo and transportation companies begin the time clock when they leave their offices.  Not when you GO with the PROS!!
Is there an hourly minimum?
For Limos and Party Buses there is usually a four hour minimum Mon-Thursday and five hours Fridays, Saturdays, and Sundays. However, feel free to call one of our reservation specialists, and we will try to accommodate a shorter rental period if we have a vehicle available.
Are we permitted to bring alcohol and food in the limo?
Point to Point (ie…Airport, Cruise Pier, Non-Hourly Rentals)  In cases where vehicles are being used for TRANSPORTATION there is no food or alcohol allowed in the vehicles.  In order to keep our prices affordable we have to keep cleaning and detailing costs as low as possible.  Our vehicles must be left in the condition they arrived in so they can go from drop off to pick up.
Hourly Rentals  As long as ALL passengers are over the age of 21, it is within NJ law for alcohol to be consumed by our passengers.  Food is allowed regardless of age just keep in mind it is the customers responsibility to clean up after themselves.  Any more than basic cleaning will incur a charge.
Can we smoke in the vehicles?
NO. By NJ Law, all of our vehicles are NON-SMOKING.  Within reason, your Chauffeur can make a quick stop in a safe location for you or your guests to have a cigarette.  Smoking in any of our vehicles will result in a $250 sanitation fee.
It say's in the Limo's and Party Buses that "you are being recorded", what does this mean and can I request it be turned off? All of our vehicles from limousines up are equipped with a Video/GPS/System Monitoring device that CAN'T be turned off.  There is NO AUDIO RECORDED. This device protects our passengers from breakdowns by monitoring fuel levels, maintenance
requirements and check engine/system lights.  It also monitors driver habits such as speed, following distance and rapid acceleration/hard braking.  It also pinpoints exact vehicle location at all times.  It does give us access to a video record of the rare customer who damages/smokes or vomits in any of our vehicles.  It automatically starts recording when the vehicle reaches 2 MPH and continues recording until vehicle is at rest for 22 minutes.  These videos CAN NOT be watched live, and will never be seen by anyone unless an incident warrants.
How many stops can we make?
On "Point to Point" rentals (Airports, POI's, etc.) each additional stop will incur a charge depending on the vehicle.  Please include these stops in your booking so the additional time can be accounted for.  On "Hourly as Directed" our focus is on accommodating our clients and their respective wishes. We are more than happy to accommodate extra stops. We do advise our clients, however, that multiple stops can add up to much time spent, and thus more cost. It often benefits clients as well to meet at a central location and avoid the added time and expense.
You say you Guarantee "On time Pick-Up".  What does this mean?
Your Chauffeur will leave base in time under known existing conditions to arrive at your pick-up well ahead of time. However, we cannot be responsible for any delays or inconveniences due to traffic, extreme weather, mechanical failure, or situations deemed an "Act of God".  We cannot be held responsible for delays or cancellations in winter caused by unsafe road conditions (i.e. un-plowed/unsalted roads, accidents, etc.).
Under no circumstance shall Pro Car and Limo L.L.C.  or any other parties involved in the booking be liable to compensate the passenger / customer beyond refunding the full amount originally paid to the service provider.